Engraved Signs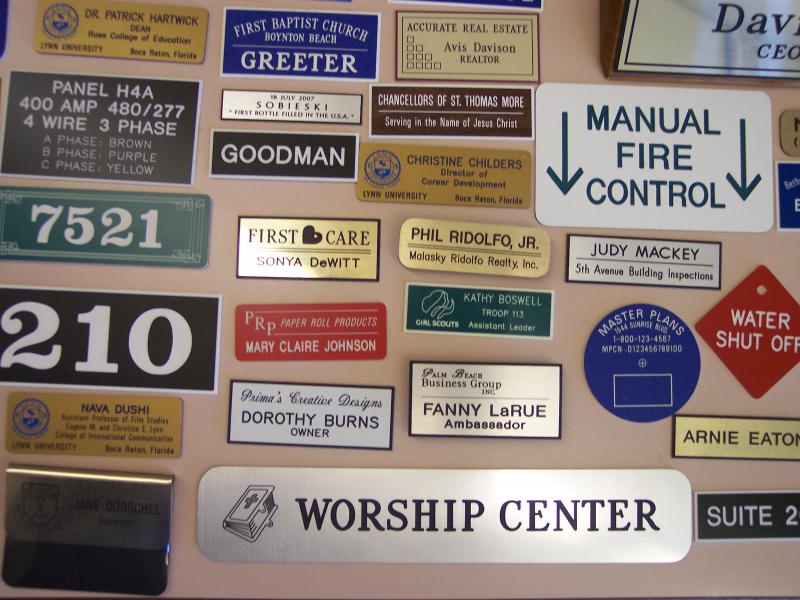 Engraved signs are great way of communication with audience. These signs add to the decor of the office / building or Retail environment. These signs can be Custom Business Signs Toronto according to your needs and the decor.
Everywhere we go we see engraved signs but may not realize it. Think office door numbers, office directories even name tags. Many of them are engraved signs – engraved on a two colour plastic type of substrate called lamicoid (you may also see it speltlamacoid).
Why choose an Engraved sign?
Durability (Vinyl can be removed or cracks after long use)
Attractive (It can be be made as raised letters or recessed letters or graphics)
can be used as signage indoors or outdoors (add UV protection)
At Signs Outlet,  we carry commonly used colour combinations. In addition we can order lamicoid in a wide selection of color combinations.
Engraved signs or tags are available with pre drilled holes or adhesive backing.
We price our signs on the square inch irrespective of design.
Our customers come back because of the service and price.
Call us at 1 888 610 SIGN (7446) or click here to get the quote on engraved signs.
.custom Engraved Signs Custom engraved signs in canada. Best engraving in ontario, torontocanada, Washroom signs and room numbers, lamacoids.Call 1888 610 7446. custom engraving, Custom Business Signs Toronto, custom engraved signs, custom engraved signs in canada, best engraved signs in canada, engraving in ontario, washroom signs, office name plates, conference room signs. custom-engraved-signs
Please call 1- 888 - 610 - SIGN (7446) or click here to get a quote