Custom engraved Door Signs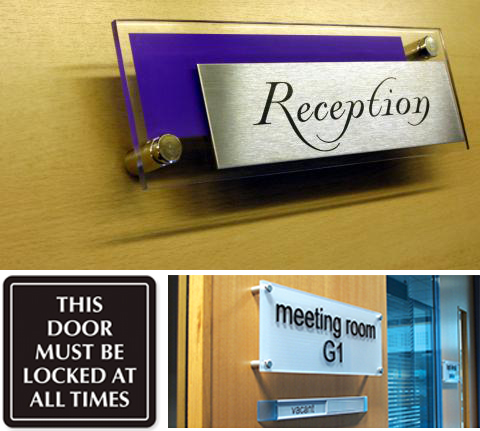 Keep your entrance organized. Mark Smoke-Free areas. Identify Push and Pull doors. Warn of automatic doors, fire doors or restricted areas.
• Find the largest selection of Entrance Door signs and labels from Signs Outlet collection. Projecting door signs go above your entrance. Window decals can be seen through glass doors.
• Laser engraved signs are available in a wide selection of designer colors. And, heavy-duty metal signs are suitable for outdoor use.
For more designs and custom quotes, please call us at 1 888 610 SIGN (7446) or click here for quick quote
Please call 1- 888 - 610 - SIGN (7446) or click here to get a quote