Corridor Signs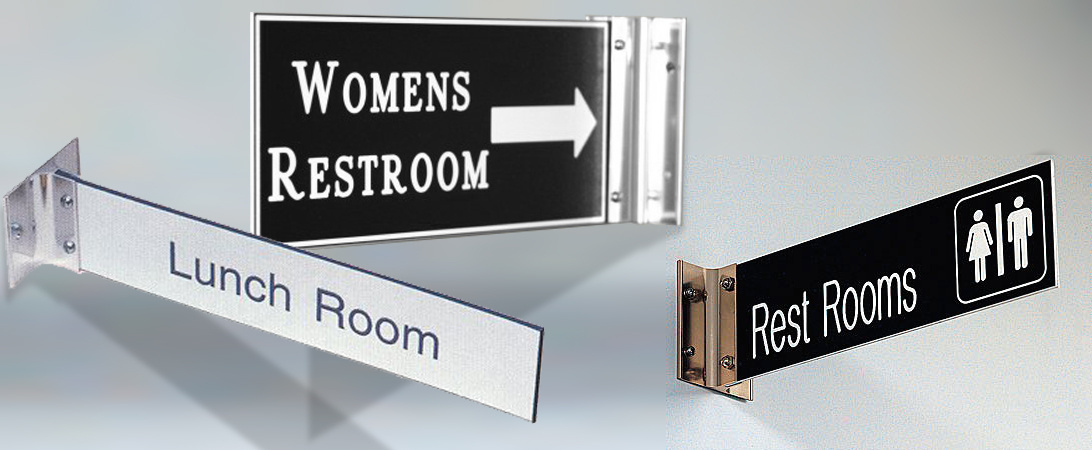 Corridor sign brackets are used to to make the signs stick out of from the wall at a 90 degree angle. These signs are double sided so you can see the custom engraved message from either side as you walk down a hallway etc. Corridor brackets hold either 2" x 8" or 2" x10" signs.
Engraved on both sides with beveled edges, in an anodized aluminum projecting corridor bracket.
Custom logos and designs can be engraved.
Other size signs are available to fit also, please dont hesitate to call us at 1 888 610 SIGN (7446) or 
click here
 to get a custom signage quote
Please call 1- 888 - 610 - SIGN (7446) or click here to get a quote