Custom engraved Pool Signs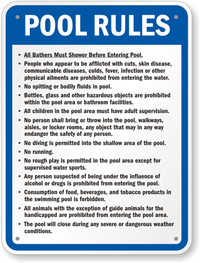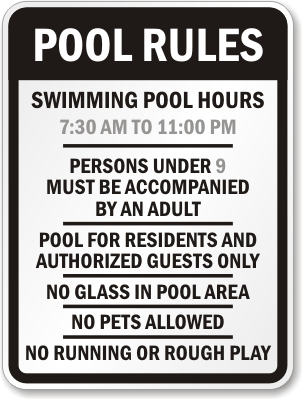 Ensuring safety in your swimming  pool is an important responsibility. There are many dangers people should be aware of when in, or around a pool. To make sure your guests are fully aware of the rules, you should consider posting swimming pool signs and safety swimming signs from Signs Outlet today. Our swimming pool signs come in a wide variety of styles to fit your every need, and are brightly colored to attract the most attention. All of our signs are durably constructed,engraved to withstand moisture and other swimming pool conditions and are easy to mount in a variety of locations. They are made to withstand the weather without having to be replaced frequently. You can check out our entire selection of swimming pool signs and safety signs below at Signs Outlet. Place your order today! 
Call us at 1 888 610 SIGN (7446) or click here to get the quote on engraved signs.
Please call 1- 888 - 610 - SIGN (7446) or click here to get a quote