LED Displays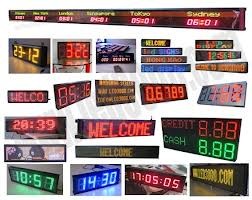 Signs Outlet is a leading provider of visual LED sign technology in North America, specializing in indoor and outdoor LED sign solutions. Our product range includes video walls, video super screens, multimedia displays, multi-line graphic signs, scrolling message signs, time & temperature displays, multi-panel LCD displays and scoreboards.
EXPERIENCE
Our experience in the industry means that our development, design and manufacturing processes are industry benchmarks.
EXPERTISE
Signs Outlet design and install LED solutions that combine superior design, longevity, and environmental toughness.
VERSATILITY
We custom design visual display solutions for advertising organizations, signage providers, casinos, clubs, hotels, cinemas, airports, schools, architects, builders, mining and retail organizations.
LED Displays video walls pylon signs LED Displays LED Signs canada Toronto specializes in Graphic Signs, Indoor Signs, Outdoor Signs, Semi Outdoor Signs, Outdoor Scrolling Signs, Outdoor Scoreboards, Indoor Scoreboards, Video Display Screens and Multimedia Displays throughout North America led signs, toronto, mississauga, signs united states,outdoor scoreboards, indoor scoreboards, score boards, video display screens,  electronic signs, scrolling signs stock boards,  imedia, computronics, daktronics led-displays-digital-signage
Please call 1- 888 - 610 - SIGN (7446) or click here to get a quote