Room Numbers
Organize every room in your establishment with attention-grabbing, room number signs! Each sign offers a choice of text and numbers . Easily install onto most surfaces, and enjoy a long-lasting product that can withstand normal wear and tear. Buy in bulk for an even greater value.Signs Outlet offers various colors and types which suite your decor of the room.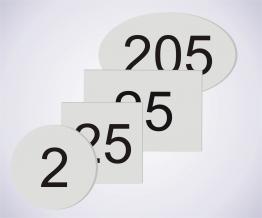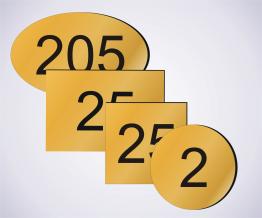 •  Room Number Signs are great for schools, hospitals, public buildings and hotels.
• Save money by ordering in bulk for your entire establishment!
• Every sign is built from heavy-duty material that is easy to install and is built to last.
If you have any special requirement or would like to speak to one of our experts,
Call us at 1 888 610 SIGN (7446) or click here to get the quote on engraved signs.
Please call 1- 888 - 610 - SIGN (7446) or click here to get a quote