Conceptual Design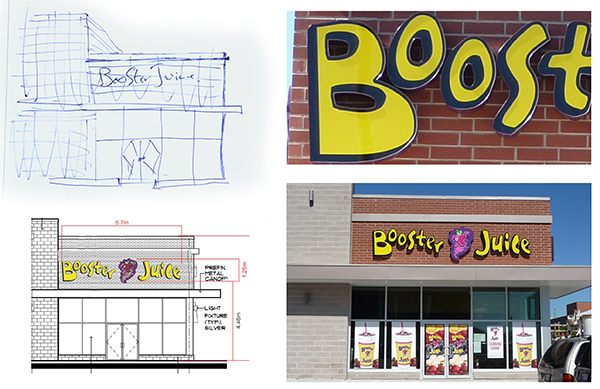 Conceptual Design is a very important part of Signage. Without it there would be no way for all the stakeholders to understand completely or agree upon the presentation. Conceptual Design is the very first phases of design were drawings are of primary focus which maybe in the form of just a sketch or mock-up. The bottom line is that good conceptual design will be comprised off the creation of an idea, the exploration of intentions of an idea and representation of the idea. If the concepts are not clearly drawn out, the idea will not be understood completely and the final result will be compromised. That is why at Signs Outlet we emphasize and spend time on Conceptual Design.  
Preliminary Layouts, Proposals and Site surveys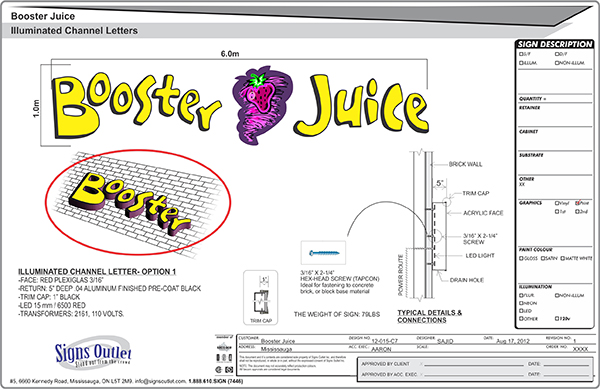 We at Signs Outlet do the site survey in depth so that the final output can be installed and looks exactly like whatever is shown in the conceptual design.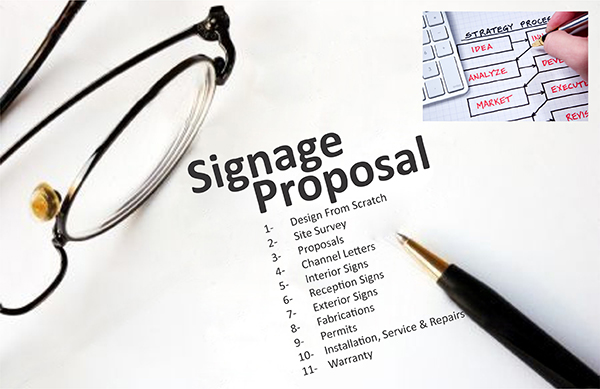 All the municipalities have their different by-laws, so the site surveys are conducted taking into account the existing by-laws of the existing municipality.  It is always insured that all the by-laws are taken care into while designing and installing the sign.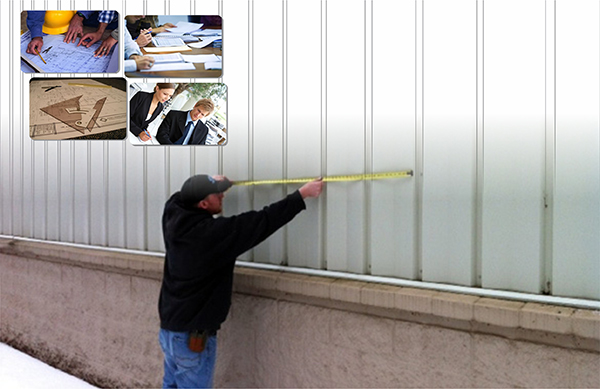 We also provide proto-types and color proofs for approval before we go into production.
Permits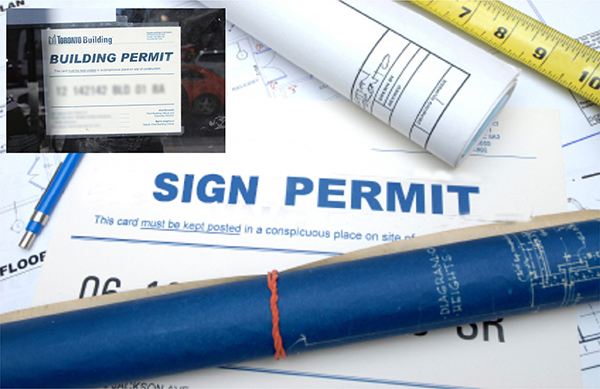 We have engineers on board who take care of all the permits required by different municipalities. They get into details of all the structures and how the sign is going to be actually put up. They prepare all the drawings and submit to the municipality for issuance of permit. This ensures that sign is built as per legal by-laws and with quality.
Leasing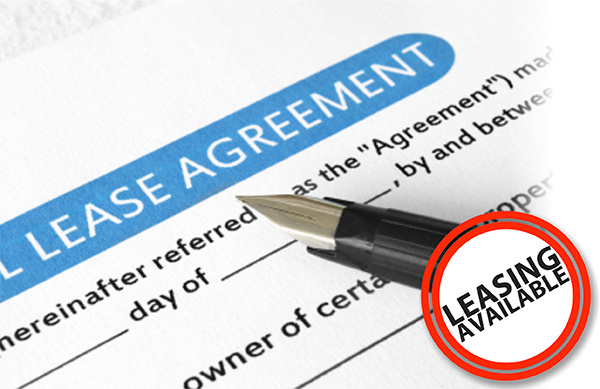 Order a wide range of standard or custom leasing signs for your property from Signs Outlet. It is an Affordable Option for Any Business. Many of our clients prefer to lease their signs as a more affordable option or economical alternative, as sign leasing allows them to free up their finances for other projects. Advantage makes having any sign, including LED, easy through custom leasing programs designed specifically for you. Our knowledgeable staff will help you maximize your return on investment through easy payments that let the sign pay for itself.
Fabrication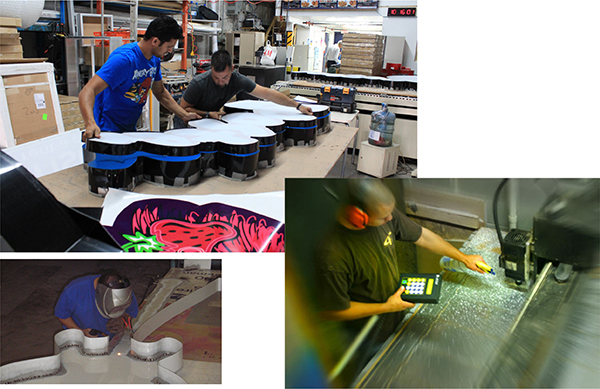 We have state of the art modern computer numeric controlled machines and equipment. We fabricate as per the blue prints and our people and machines ensure the proper production of signs as per the blue prints. We have our engineers and fabricators who have experience of more than 2 decades in signage and we are able to manufacture all the complex projects without any complexities. At Signs Outlet our certified electricians test and connect the products as per the requirement.
Installation, Services and Repairs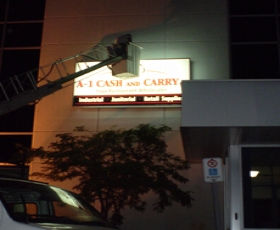 Whenever we manufacture any sign it is always of high quality which we always ensure. But we also ensure that the sign should be installed by experienced installers and state of the art equipment and according to municipal by-law guidelines. We offer maintenance, service and repairs of all the signage. We have a separate installation department with an efficient crew who can dispatch with in 48hours when any service call is received. This way we not only ensure proper working of signs but also provide excellent customer service.   
Warranty
Signs Outlet proudly stands behind all work that we provide. Everything from craftsmanship to materials is backed by full warranty and guarantee that it will perform as advertised.
Signs Outlet warrants its signs as follows, subject to the conditions herein provided:
Polymeric and Cast computer cut digitally printed vinyls
12 months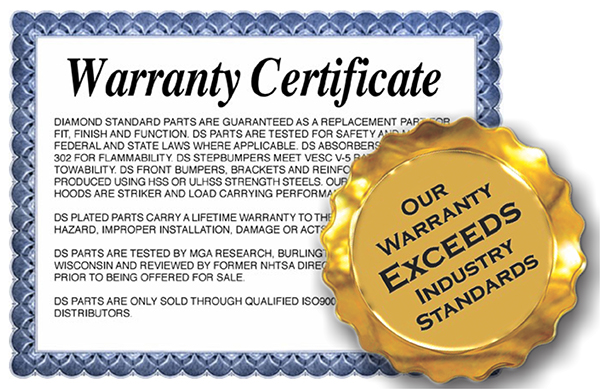 Verify warranty terms and conditions:
Sign Structure and Sign: Under normal use and service should the sign structure or identification/changeable copy sign malfunction during the life of the sign due to defects in workmanship or materials, Signs Outlet will at its option repair or replace any of the defective materials.
Vandalism to Sign Faces and Vandal Covers: Lifetime Warranty covers polycarbonate faces and vandal covers against breakage due to vandalism for the life of the sign. Warranty protection does not extend to these surfaces if damaged by gunshots, or when damaged coincident with the damage to the sign cabinet or vandal cover frame.
Additional Warranty Terms: This warranty covers normal use and service. Damage caused by abuse, lightning and other acts of God, and any consequential or contingent liability is excluded from this warranty. Warranty claims must be registered with Signs Outlet within thirty (30) days of damage or malfunction. Signs Outlet reserves the right to visit the site of the installation or to require documentation of the claim before assuming any responsibility under the provisions of this warranty. Removing and reinstalling repaired or a replacement part is the responsibility of the owner.
Upon delivery, incidental blemishes and scratches are considered normal unless they can be viewed 20 feet or more under normal use conditions.
Signs Outlet assumes no liability for damage caused by careless handling or poor installation except for work completed by employees or agents of Signs Outlet
Service to a damaged or malfunctioning sign which has not been ordered or authorized by Signs Outlet is not covered under this warranty.
In the event the sign is damaged during shipping it is the responsibility of the buyer to refuse delivery causing the sign to be returned to the manufacturer for repair or replacement.
The foregoing warranty is exclusive and in lieu of all other warranties whether written, oral or implied, including any warranty of merchantability or fitness for purpose.