Led's
LED displays and signs encompasses a variety of products at Signs Outlet. We stock everything from LED lettering, LED signage, illuminated totems and even illuminated counter top displays. Using our LED light box displays saves you money as they use less power than traditional illuminated displays.
LEDs also last longer than conventional bulbs, with a lifespan of up to 100,000 hours, which again saves on maintenance costs incurred due to the replacement of spent and damaged fluorescent tubes. LED displays are also a good replacement for neon signage as the later contains some heavy metals which go to landfill at the end of its life cycle.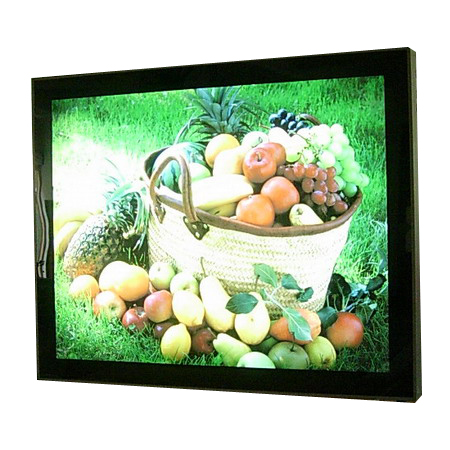 LED light boxes and signage has now become the preferred illumination for advertising in public spaces and is even required by many shopping centres and councils due to its reduced power usage. The great news is that with good design, LED illumination can still produce great signage effects, such as neon sign style products.
We have a range of free standing LED light boxes that we call totem light boxes, which provide a brightly lit floor sign display using a LED light box. This product can be displayed in lobbies, shopping malls, hotel and even airport lounges. Anywhere where there is high traffic and where you need to display to a large audience. Improve your power bill at the same time as the led light box uses less power and the bulbs last longer than conventional bulbs. Changing the graphics of LED floor sign is super easy with the snap frame or clip frame system which will only take seconds for you to change over the graphics.
We also stock a great LED "Open" sign that looks just like neon, but is far more durable. The LEDs are used to illuminate an injection moulded open sign which flashes and is great for attracting attention to your establishment.
Counter top LED displays are also popular with those that need to advertise at their counters or desks. They areinexpensive LED light box that works best when graphics are printed on a lightbox transparency - although graphics can also be printed on a standard material. Graphics are simply placed into the frame and the counter top display is ready to go.
We ship all our LED products North America wide, including Canada and all the states in USA. And when you order before 12 noon your order will be shipped from our warehouse that same day.
For more info on the please dont hesitate to call us at 1 888 610 SIGN (7446) or click here to get a quote.
Signs Outlet -led  illuminated sign cabinet , sign box Signs Outlet -led  Light boxes, light box displays, backlit displays, light box signs, and lightboxes, sign box, sign cabinet and plastic sign in Canada and custom channel box and custom sign boxes in Canada from Signs Outlet led light box,custom  light box display, backlit display, lightboxes, light box sign, portable light box, poster light box, display lightbox, movie poster light box, trade show light box display, advertising box light, box light slim, box light outdoor
Please call 1- 888 - 610 - SIGN (7446) or click here to get a quote