Goose Neck Lights
The name "gooseneck" derives from the long, slender neck of the fixture that can be turned and angled at any direction.  Not only does this allow for a precise distribution of light over the sign, but it also creates a highly aesthetic decorative factor that enhances the façade of the building.   Buildings in historical district, as well as offices with theme architecture, are greatly enhanced by the aesthetic appeal that gooseneck lights contribute to their façades.The goose neck lights give contemporary look and can shine the non illuminated sign during the night time.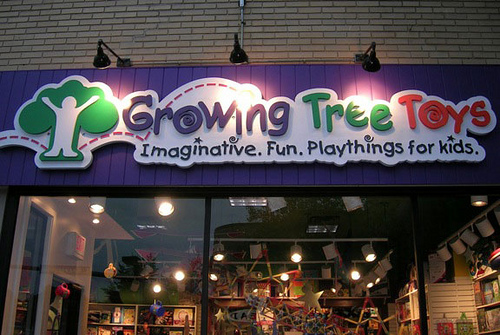 The sign can be cut out letters, non illuminated channel letters or aluminum faces with graphics, they can shine any of them. Depending upon your budget and look you can choose non illuminated sign and have the goose neck lights shine light on them.
For more info on the please dont hesitate to call us at 1 888 610 SIGN (7446) or click here to get a quote.
Signs Outlet - illuminated sign cabinet , sign box, goose neck lights Signs Outlet - Light boxes, light box displays, backlit displays, light box signs, and lightboxes, sign box, sign cabinet and plastic sign in Canada and custom channel box and custom sign boxes in Canada from Signs Outlet. goose neck lights  Goose Neck Lights, light box, light box display, backlit display, lightboxes, light box sign, portable light box, poster light box, display lightbox, movie poster light box, trade show light box display, advertising box light, box light slim
Please call 1- 888 - 610 - SIGN (7446) or click here to get a quote