Printed Panels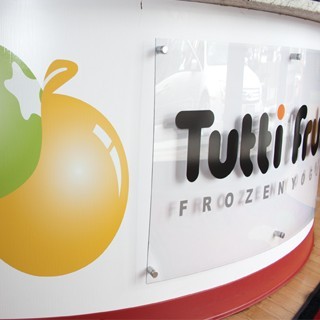 Printed panels are the perfect medium for photographs, retail promotions and company graphics. Printing on the tiles provides an ideal opportunity for creating unique, interior statements, reinforcing branding with custom colours or displaying new product ranges for changing seasons.
You can turn your walls inside or out into whatever you can think of! It can be as big as the wall in your home or small area in your office or business. These are full color panels that are put together to make full wall graphics and will make your walls come alive.
Print corporate logos, advertising material or beautiful photographic images directly onto our PVC or acrylic materials. The material is available as either a matt or glossy surface. The images can be across the entire panel, or just on individual tiles.
Printed Panels on pvc or acrylic printed pannels, wall murals, wrap, acrylic panels, custom logo print, panels on wall, billboard printed panels Signs Outlet - Find new range of Neon Signs in Canada and Neon Open Signs in Canada from Signs Outlet. Offering a large online selection of affordable printed panel, printed with latex printer and good for indoor or outdoor use in canada
Please call 1- 888 - 610 - SIGN (7446) or click here to get a quote