When your business reaches a certain position, signage is an effective solution to retain clients. Even if you're just starting up, still signage matters. Because without attracting potential clients you'll be nowhere in business. Even if it's a small retail shop, still you won't generate sales until people know about your product.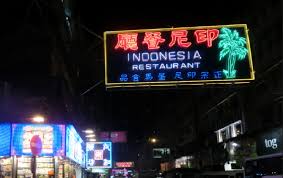 So, signage helps to make your customers aware of your products and eventually lead them to buy. It's human psychology that if you constantly see a thing you end up buying that one. Well, in 99% cases the trick work. So, neglecting LED Signs will be a worse idea.
There are various kinds of choices you'll get in signage but the most effective one is the LED signs. Let's have a look at the benefits of Led signs.
Durability
Led signs provide 3 to 6 years long service. It's more than any other lights available in the market. You're maybe worrying about its quality. Well, with durability the LED signs also provide quality simultaneously. Because the lights here don't run by gas hence it wipes out the chances of leakage. So, it offers the same brightness level even after 3 years or 4 years.
Brightness
There is scientific research showing how visually attractive objects attract human eyes. You probably notice that whenever any eye-popping colored object drops by your way you can't resist looking at them. The same strategy applies when making signs for promoting your brand. People tend to attract more towards color. And if you can put the right combination of color to your signage it'll multiply your sales. Also, LED technology provides you 24hours service along with striking brightness.
Say no to environment pollution
Now with Led technology, you don't have to pollute the environment for the sake of your business. Led signs need only 10 watts to lighten up. Most of the signage available in the market use way more than only 10 watts. So, they tend to cause pollution. Also, LED lights like don't use any toxic gases like argon, mercury, and others. Even if you use these lights for your indoor signage still you're safe. As it doesn't warm up the room by heating the bulbs.
Cost-effective
One of the major parts in business is that you do everything plan-fully. Without a plan-full investment, you can't move ahead for profits. If you invest in LED lighted Custom Wall Signs, it worth even a single penny. With efficient service and long-lasting brightness, the LED lights come with easy maintenance and not to forget cheap too. So, you don't have to waste your money every time to maintain your signage.
Conclusion
Custom Wall Signs are designed in a way that attracts customers. If you fit them in right direction, customers will notice. If you don't have any idea as to how to design your website, then taking professional help will only be the best idea.